A Remote Deposition Reporting
for the New Normal.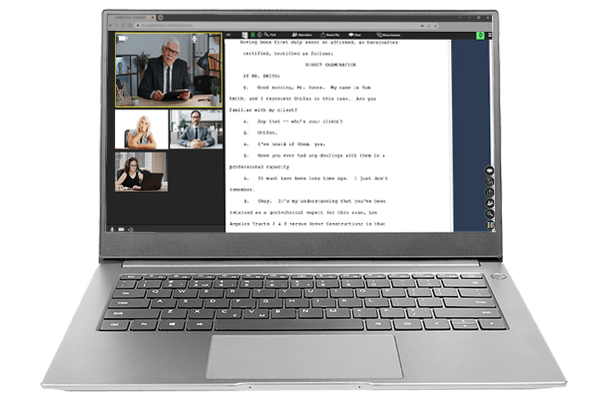 We make legal transcription from an audio file a  breeze.
DepoDash is a unique legal transcription and court reporting system.   Upload any audio or video file to our secure cloud server, download a fully diarized (speakers identified) transcript, then use the DepoDash editor or Microsoft Word to produce the final transcript.
Connect with our team
We make remote depositions safe, secure, and efficient.